Hello,
Like everybody else; I am excited to find this site with people who are into F,M,and J model cars.
Last April 2021 I had a chance to buy the same model, year, color, and trim car that I had previously owned as my first car when I was fifteen years old in 1994.
My son is 13 now, and I had spent the previous years thinking about a cool project car, fondly remembering many of the cars I bought and destroyed while I was in high school.
I often thought about my first car; at fifteen I painted it flat black, and drove it straight into the ground. Then I continued to purchase cheap cars and do the same thing to them, by the time I graduated high school I had burned up 7 cars.
As an adult I've thought I should have had more respect for them, and fixed them instead of just beating them up.
So I found an exact copy of my first car, just as my son is getting old enough to work on a car with me.
It is a tan 1980 Dodge Aspen, 225 slant six, sedan, as base model as they came. 904 transmission, 8.25 one wheel wonder rear end. $2500. Dude was asking $3500. This current Aspen is in better shape than the one I owned in 1994. I'm probably not going to paint this one flat black, probably.
I did already blow the 225 up a few weeks ago, rod right through the side.
I now have a 360 rocker LA block with a chrysler intake and 850cfm thermoquad that has high miles but was running when pulled from the donor car 5-6 weeks ago
I have a spare axle and some late 90s Grand Cherokee rear disc brakes that bolt straight to the 79/80 F Body 8.25 rear axles. Th plan there is new bearings, sure grip, and disc brakes, new leaf springs and a rear suspension lift as well, to make it look mean. Gears? I don't know, I have two axles, maybe it' be nice to have two built, one for going quick and one for cruising freeways?
I'll stick with a 904 to make locating and install easy but I'll have to trade my 225 one in for one with a 360 bell housing.
I need some mounts to convert from 225 to 360, schumacher mounts are now impossible to find. I am trying, and will pay cash for yours if you have them. I do have some 360 spool mounts and my original slant 6 spool mounts. I'm thinking I might just build my own out of the two pairs, half of one and half the other, tacked together and brought to a competent welder to finish up.
I'll be starting the rebuild of the motor and prepping of the car no later than January 2022.
It was fun original, but its gonna be sweet once I build it into what it should have become when I was fifteen.
Thanks guys! I've enjoyed all of your posts, the more I see these cars, the more I love the way they look. I feel much different about them now than I did at 15 y/o in 1994. I feel more at home here with all of you than I did at the Mopar Forum which is full of crazy purple, $40,000 muscle cars, and people who just pay cash for them, although thats cool too, have at it if thats your thing, I'm just not there, and I like to drive them without worrying about scratching them too.
I've kept many cars on the road through out my adult life, mainly high mile Toyotas, but others too. This will be my first auto toy build, my first engine build, etc...
I've got some manuals and stuff, "How to Rebuild Your Small Block Mopar". I could use a service tech manual for the Aspen, but its pretty simple, I'm not too worried about it.
I'll be happy to get some knowledge and help from this site too, I'm sure I'll need some.
It is fun to be doing something cool, instead of just swapping out U Joints on a T 100, or busting my knuckles working on a Tercel or Echo.
Here's a couple pics of my ride. Or maybe it'll be my son's ride, who knows. I'll probably just have to get a second one, i'll get him a coupe.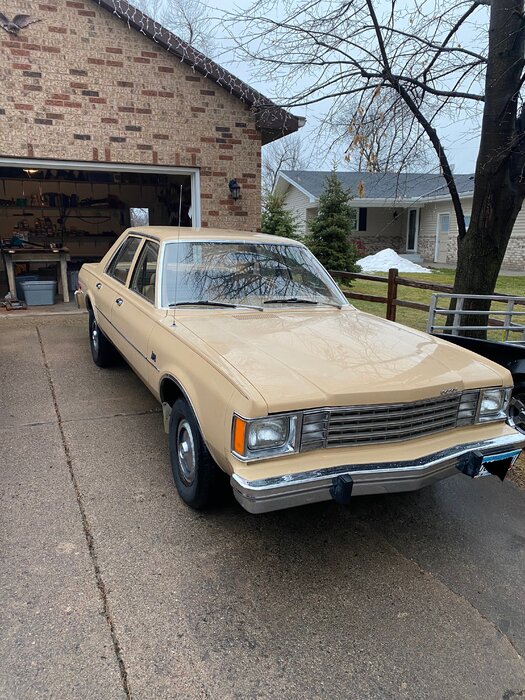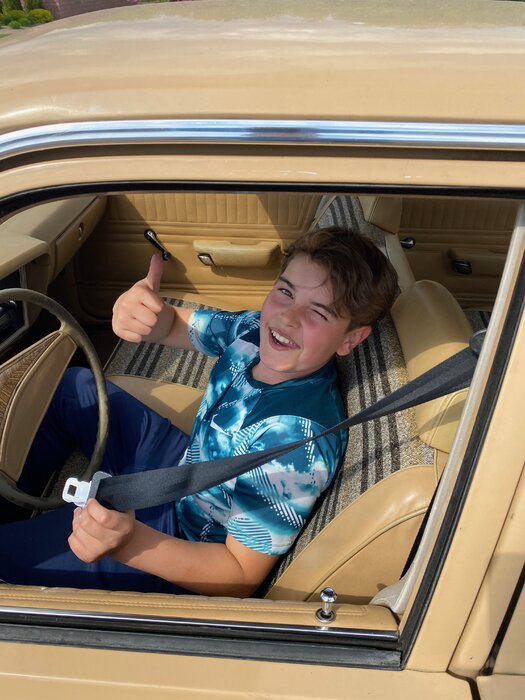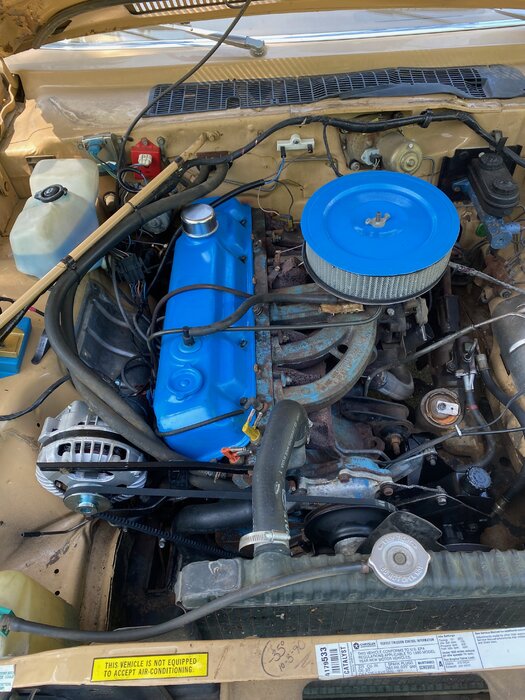 Last edited: