Joined

May 30, 2016
Messages

456
Reaction score

38
Location
Found that my brake lights were not working at all.....all 4 dead......did the usual checks...bulbs, fuse....
Turns out the witch on the pedal was not...er...switching. It was loose on the mount so first thing I tried was to tighten it up a bit...no change......so....
I took it out (they don't make it easy to get at for an old fat guy with a nad back, do they!?!?) and hooked up a meter....worked it a bunch of times and it started working.
It is sealed (couldnt really try and clean any contacts inside) so I figure I should probably get a new one....the OEM one is marked "made in japan" and is all white plastic and has the pigtail for cruise control....
Anyone know where I can find a GOOD quality one?
Rockauto only lists the "w/o cruise" version..........
I found the one I need (in the picture) on ebay but $85 NOS!!!!!!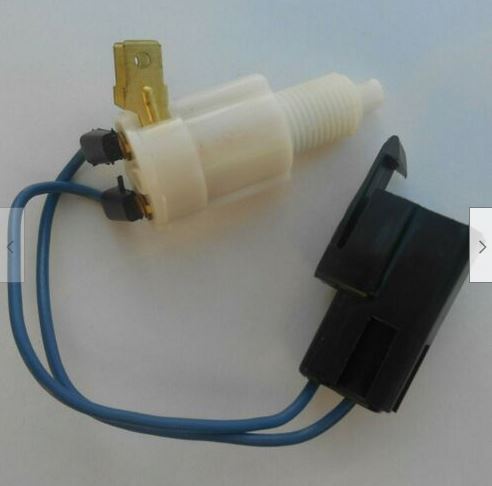 Last edited: