Joined

Aug 28, 2015
Messages

1,298
Reaction score

448
Location
I was just looking around on eBay for F body parts. Not that I need anything, but just looking. It struck me how expensive both NOS and even used parts have become for Aspens and Volares. Hundreds of dollars for some things. There also doesn't seem to be as many parts listed as there used to be. I used to look for parts and buy them when I found a good deal, but there doesn't seem to be many good deals left anymore.
Fortunately, I have a pretty good stash of spare parts for OY at this point, some are NOS, some used. Some I got from eBay or Craigslist. But most came from two complete F wagons I bought from listings on CL. One was a '78 Aspen in Virginia, almost identical to OY except that it had an automatic, and then also a '77 Volare Premier in Oklahoma. For both of those cars, I made a deal with the sellers for me to come and strip what I wanted off the cars and then left the carcasses for the seller to junk.
Both times were fun road trips and I am fortunate to have a pickup to haul the parts back to Pennsylvania. Between both of those cars, I got everything from all four spare doors and a hatch to a really nice entire plaid interior and Mopar Road Wheels, as well as a ton of smaller parts like the remote passenger side mirror, power steering unit, roof rack, lots of trim, and even rear cargo doors. All sorts of stuff - everything I could take off and jam into my truck. I didn't mind the road trips as they were adventures and I camped along the way, and I also think it was a huge savings in $$ for parts overall.
I guess that the F's and M's are becoming more scarce and although that might make them more valuable for resale (not that I would ever consider that), the downside is that parts are getting more expensive and elusive. If you want an alturnative source for parts - LOTS of parts, consider buying an entire car when you come across one for a decent price. Make a deal to strip it for parts and the seller can then make even more money by scrapping what you leave. No reason to haul the whole thing home, and no worries about titles and transfers. Even if you have to travel a distance, its fun and an adventure if you have a pickup and tools.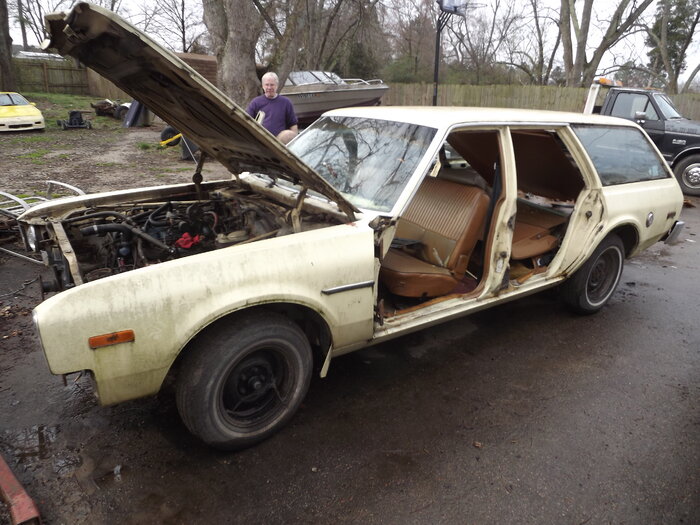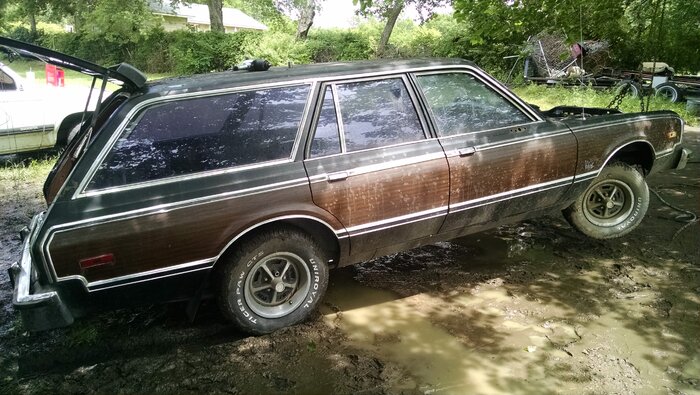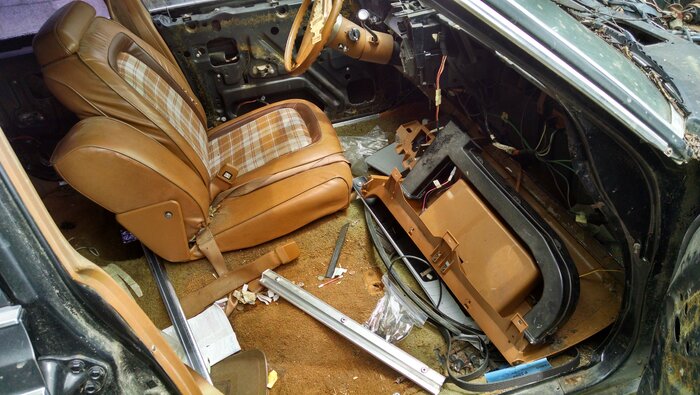 (This black wagon must have been a gorgeous car when it was new!)