Joined

Feb 14, 2023
Messages

221
Reaction score

93
Location
Well, I went ahead and did a silly thing but maybe someone can find this useful.
The power windows in my Diplomat were all toast. One was held up with a bolt tapped through the track/guide. Another with a block of wood. Seeing as I'd have to remove the regulators to change the motors anyways, the price of window motors, and that not all of the switches worked I decided to convert the car to manual windows.
I got the regulators for $20 apiece from a junkyard and soaked them in evaporust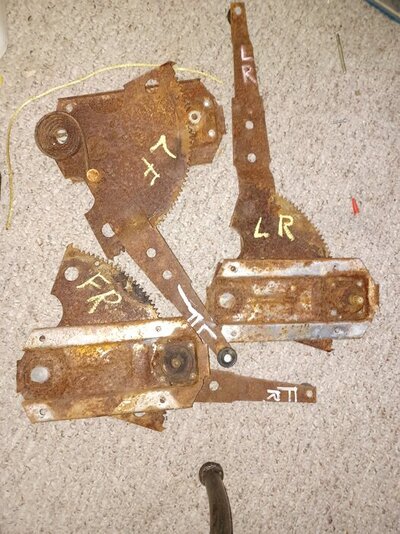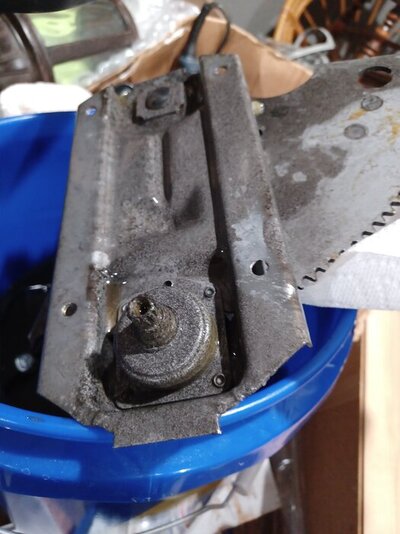 The interior of this car is rough. The front seats are broken, A pillar trim is a disaster and some genius installed a new dash and when he did, he broke the duct work for the vents. I picked up a green set of seats that came with door cards. The color mismatch doesn't bother me
I removed the door card. These cards were held in with self taping screws instead of clips. Strange but it works I guess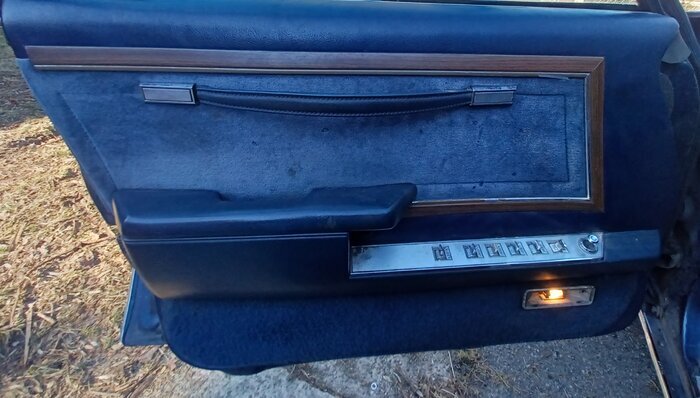 Used an oscillating saw to cut the rivets on the power regulator. The window I held up with zip ties so it wouldn't drop when the rivets were cut. The service manual recommends lowering the window slightly. This makes it easier but I managed to do the passenger side with the window stuck.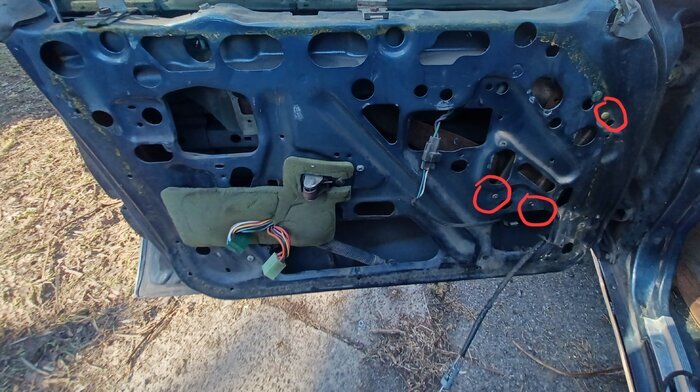 I rerouted the mirror control and painted where I scratched it up. I was surprised to find the hole for the mirror adjuster in the correct spot.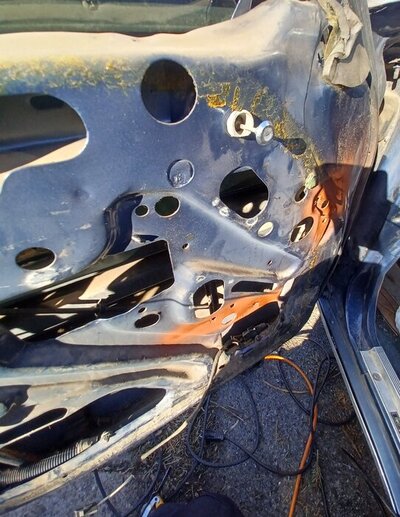 Then I installed the manual regulator which is rotated counter clockwise from where the power regulator goes. All the holes were already there.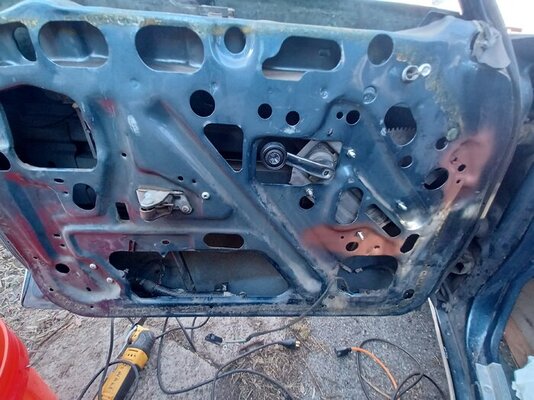 Then slapped on the new to me door card