Joined

Mar 4, 2012
Messages

5,121
Reaction score

1,485
Location
BudW, by any chance do you know what years/vehicles are directly interchangeable, meaning plug and play???
Should be 1987 to early 1996 Dakota interchange. At some point in the 96 model year it went to full electronic. My early (Aug 15, 1995) build 96 Dakota has only OD and TCC electronic.
Unfortunately, I stopped paying attention as to the break-years, so can't give a good answer to that, EXCEPT:
The easy way I know to tell the difference between RH and RE is to look for the speedometer gear adapter or lack there of, for the RE's use a speed sensor (instead of speedometer gear) mounted on the rear differential. There were a few RE's that still used the speedometer gear hole, but for the most part, the speedometer gear adapter hole is the best way to tell them apart.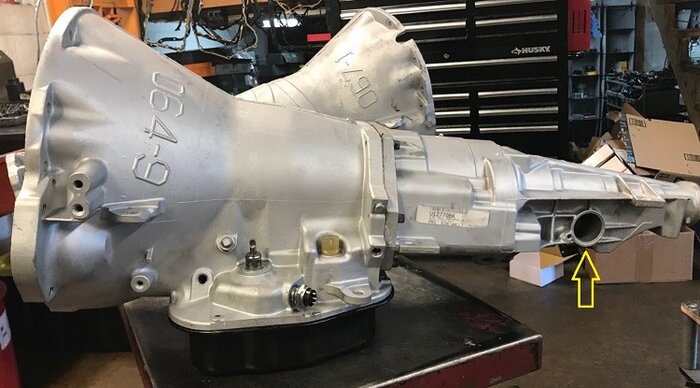 If you are looking at a transmission without a speedometer gear hole, it most likely will not work for you (for more than the obvious reason).
Now a person might be able to reuse your existing case and extension housings you currently have (if good) and transfer the guts - but I hadn't actually tried that yet to confirm.
BudW