My father and I ended up building a set of frame ties today for a friend and took photos. This set was for a Diplomat sedan. The point of this thread really isn't to show exact measurements, but to give a sense of what is involved with making a pair.
...and yes, I know the 'preferred' method is to install through the floorboard, but come on, that is overkill for anything short of a track car.
This set ties the front and rear sub frames together by tucking under the floorboard. For these you would probably have to make some clearances in the seatbelt support brackets under the car.
For installation the front is welded around the angle iron and back slips under the rear frame conforming to it. To get the shape right on the back a cardboard template was made.
Material:
2" x 2" box tube, 1/8" wall
2" x 2" angle iron
bits of flat stock scrap for caps
Tools used:
DC stick welder
6" angle grinder with grinding wheels
Jet horizontal/vertical metal bandsaw
A shielded wire mig welder would have been more preferable, but we work with what we have.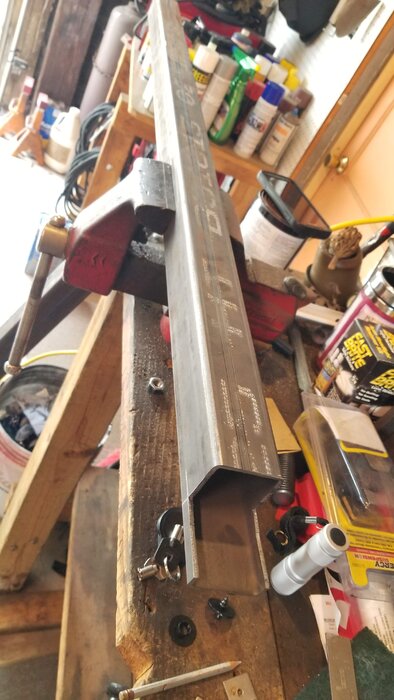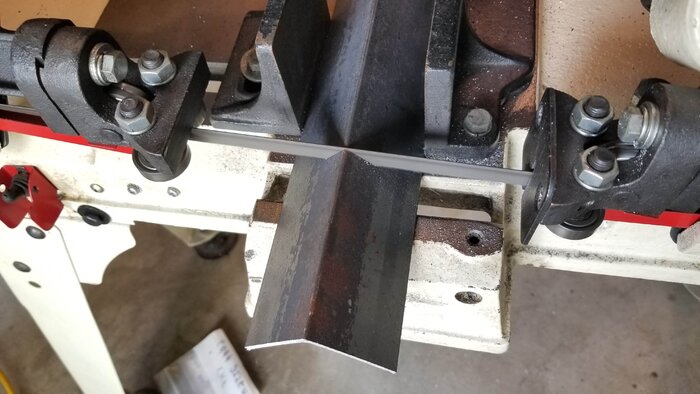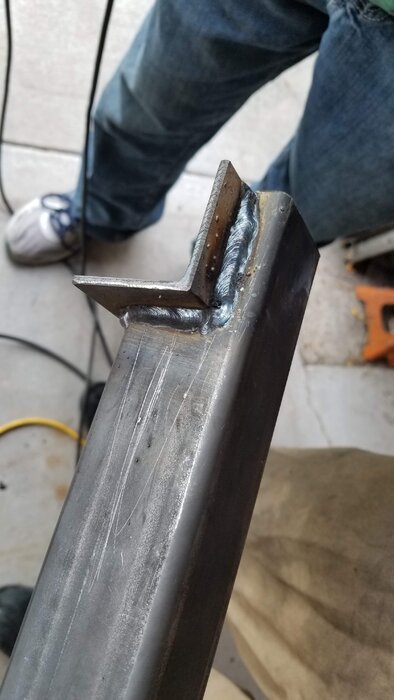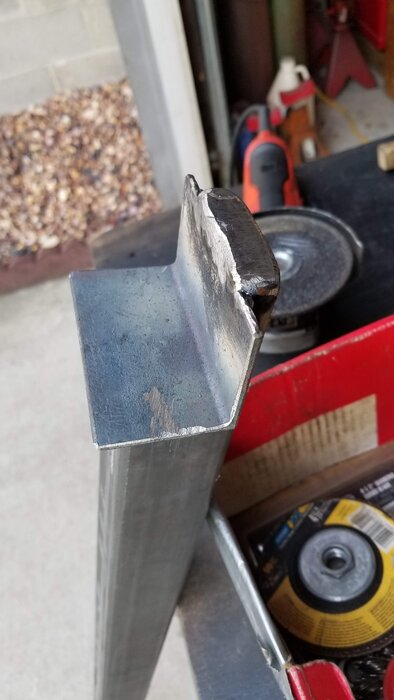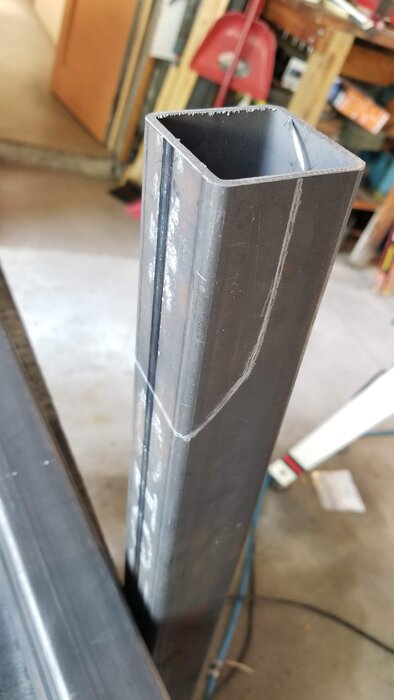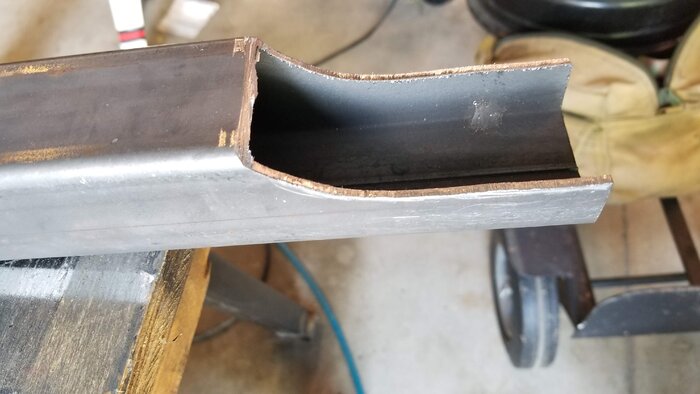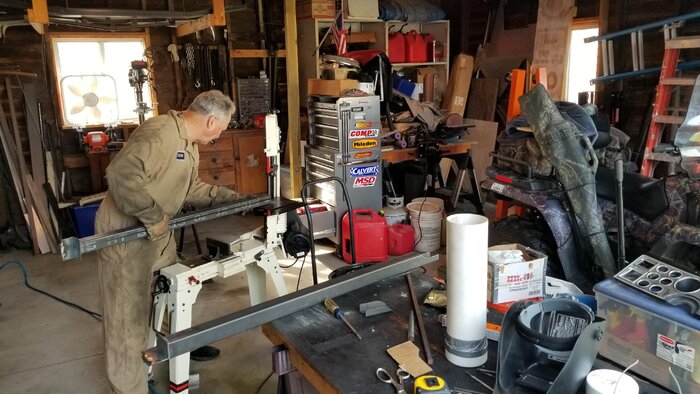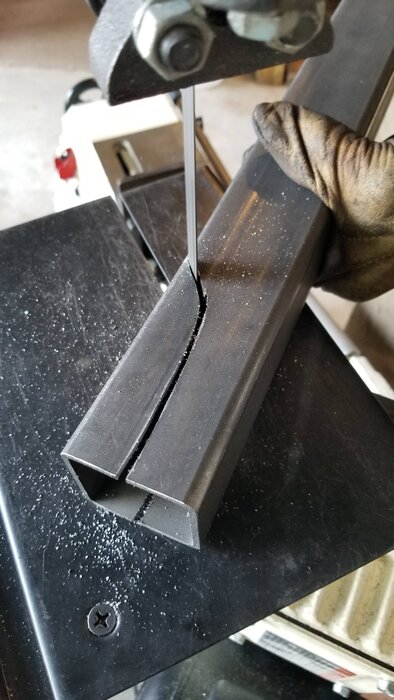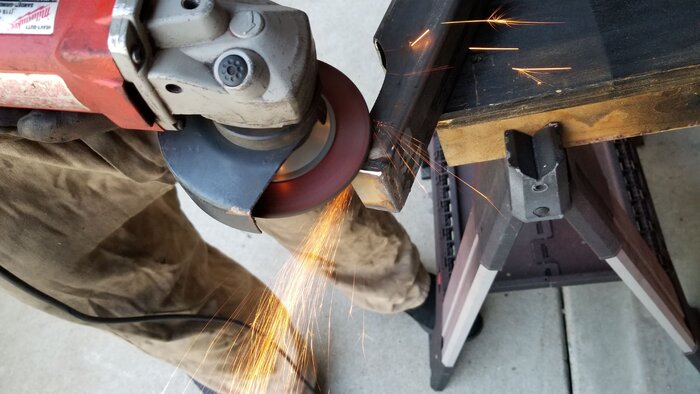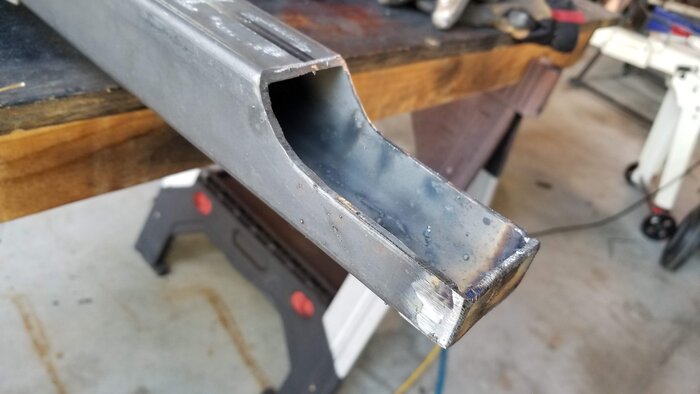 Last edited: