Joined

Aug 28, 2015
Messages

1,273
Reaction score

428
Location
I was looking at some old pics on my computer tonight and found these of OY (Old Yellow) taken not too long after I bought it. It still had the Mopar poverty caps on before I put the Road Wheels on it. It's cold outside tonight and we are waiting for snow tomorrow, and so I'm sitting here dreaming about the coming spring and really getting to work on OY.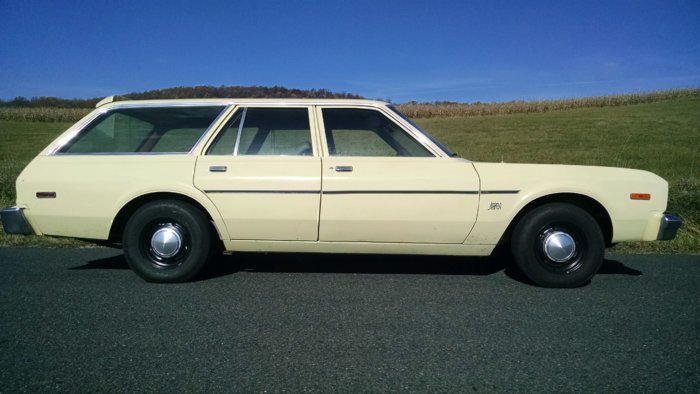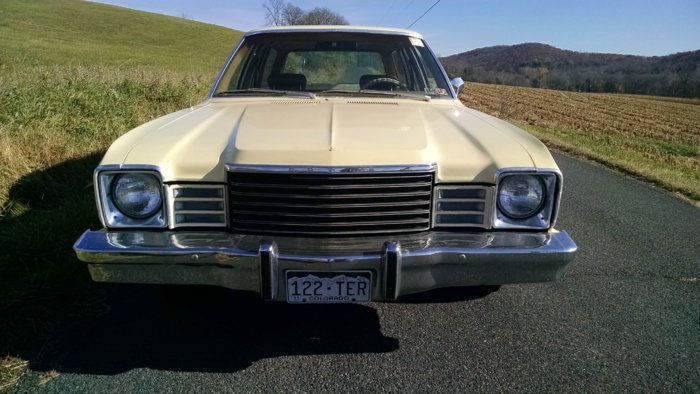 The grille is ok, but missing a piece on the top passenger side. I was fortunate enough to be able to buy a slightly used, but SUPER nice grill from Kit Car Chris at Carlisle this past spring
Carlisle Nationals 2018 - Actual F Parts!!
, so that will go on after I detail the rest of it.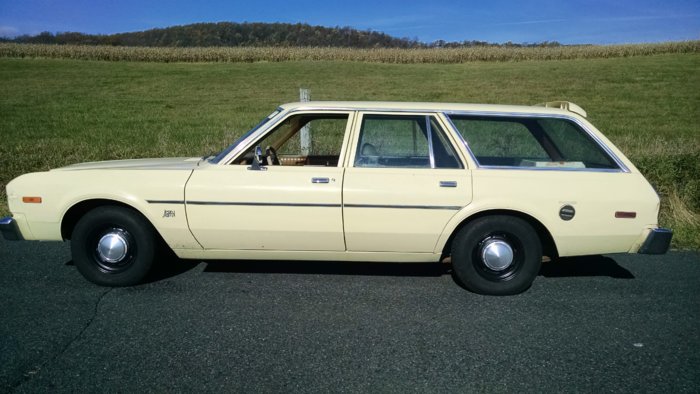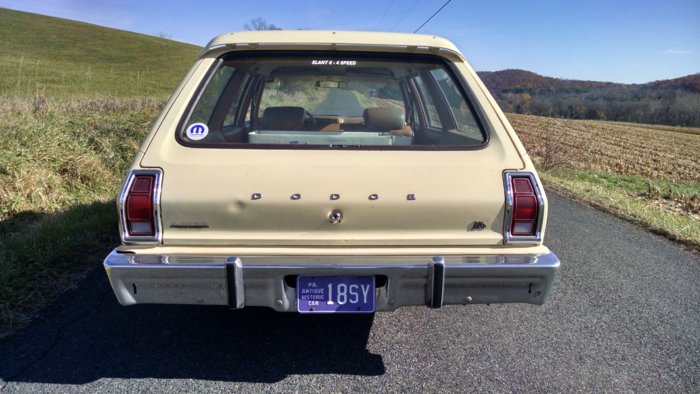 It has some very minor hail damage on the roof from living in Colorado and New Mexico most of it's life and also two annoying dings. One on the front corner of the drivers fender, and the ding in the hatch which is really obvious in the above pic due to the shadow. The ding in the fender I don't think can be fixed properly if I decide to paint the car, so I have a set of NOS replacement fenders for each side. The hail damage and the ding in the hatch I think I can have removed with paintless dent removal. The paint is somewhat faded, but I would like to try to revive it by using a good compound and wax, or possibly a clay bar, which I have never used but hear good things about it. In the future, I might have the entire car repainted in the original Classic Cream color. I plan to remove the black side strips like Raff did on his wagon, and would like to try a nice '70's type pin stripe in black or brown at the top edge on the sides. I was also really lucky to find a set of affordable NOS tailights which have perfect chrome and black accent paint. Like the grille, they will be one of the last things to go on.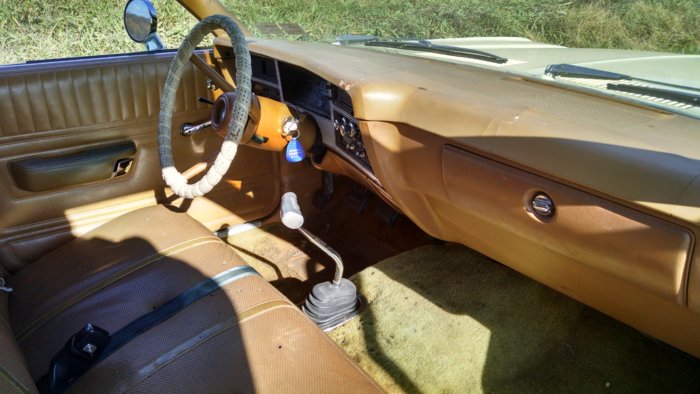 The interior will be completely redone. I have the new carpet , nice 60/40 plaid seats and matching door panels, nice crack-free dash pad, wood grained dash bezel and glove box door, dash top for stereo speakers, and, after several years of looking, the three spoke SE steering wheel. I need to get a new boot for the shifter which has a burn hole in it. Although I have the original shifter knob, I really prefer the Hurst handle that was gifted to me by my best friend. It was on his '62 Chevy pickup for many years when we were tooling around in it back in the '70s, and he gave it to me when I got OY, so it means a lot to me.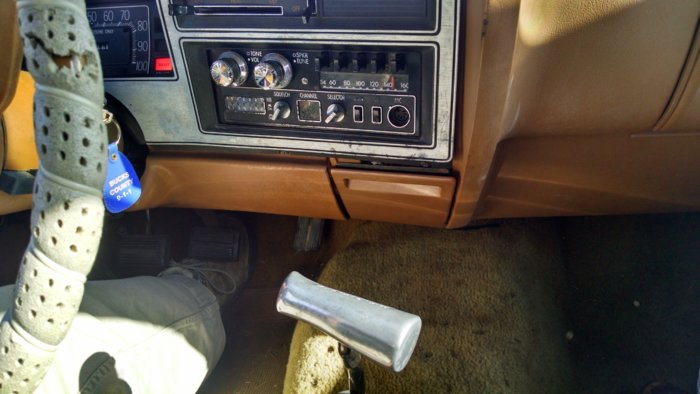 OY has an AM/CB transceiver which was dealer installed when new, and I found the paperwork on it in the glovebox along with the mic and the never used mic clip when I bought it. On the '78's only, the transceiver came with a power CB antenna which still works. This CB unit receives, but does not seem to transmit, and is only AM radio, so a few years ago, I bought a working AM/FM stereo CB unit with mic to replace it. I also have a map light, glove box light, and the little amber "reverse" light that mounts below and left of the glove box. The '78's didn't come with that reverse light, but I kept the one out of my first wonderful '76 Volare Premier wagon, and will install it in OY anyway. I always really liked it. I also have a nice set of the fender top signal lights to splice in at some point.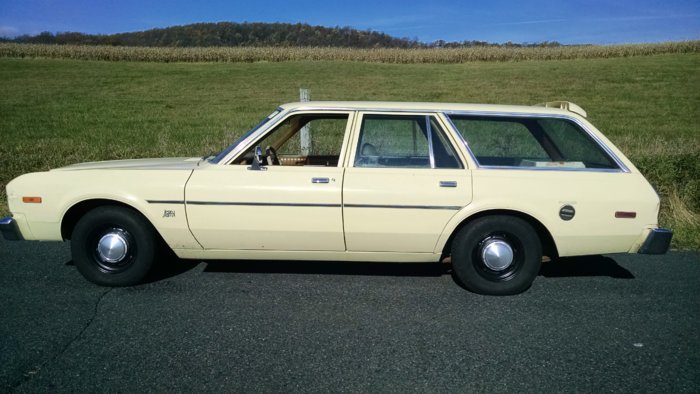 Last edited: